Reading Time:
2
minutes
Rotary lobe pumps belong to the "rotating positive displacement pumps" category. As complicated as this name might seem, due to their high performance and compact design, these pumps are being extremely useful in petrochemical, agriculture, refinery, and industrial field.
LobePro is considered a pioneer of the rotary pumps. Their products are currently manipulated in more than 15 areas including sludge, oil/gas, petrochemical, agriculture, food processing, wastewater, mining, construction dewatering, pulp & paper, etc.
Luckily, LobePro created a set of questions that are meant to come in handy when deciding whether customers actually need a rotary pump or not.
There are, naturally, thousands of reasons why you would find one useful, and here are the ones at the top of the list:
Mud pumping
Sludge or thick fluids
The slurry contains corrosive or fine abrasives
The activity requires low-shear flow
Strong vacuum
Self-priming suction lift
A mixture of air and fluid needs to be pumped
MAIN PROPERTIES
Rotary pumps have some significant benefits. Firstly, they are suitable for solids, abrasives, and viscous fluids. Besides, they offer the possibility to easily change the rotation. That means you can choose if the pumping operation will be forward or reverse (bidirectional flow).
The LobePro equipment is a long lifespan, requires a low level of maintenance, a low shear, easy access to the wet end for necessary replacements, has a very low pulsation and precise dosing.
For example, one of the advantages in wastewater is that, even if the quantity of sludge or solid content is very large, the pumps will still work properly due to their large free ball passage and low speed. Another advantage in oil-water separation is their very small footprint (the motor's footprint is bigger).
LARGE APPLICATIONS
LobePro rotary pumps are generally used in fuel transfers, vapor-liquid separation, filtration of produced water, induced gas flotation, crude oil with abrasives transport, etc. They have specific applications, especially in the oil industry.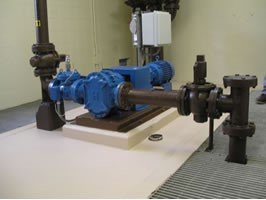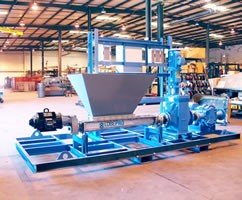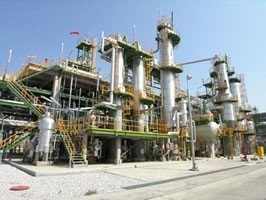 Source: https://www.lobepro.com/applications.php